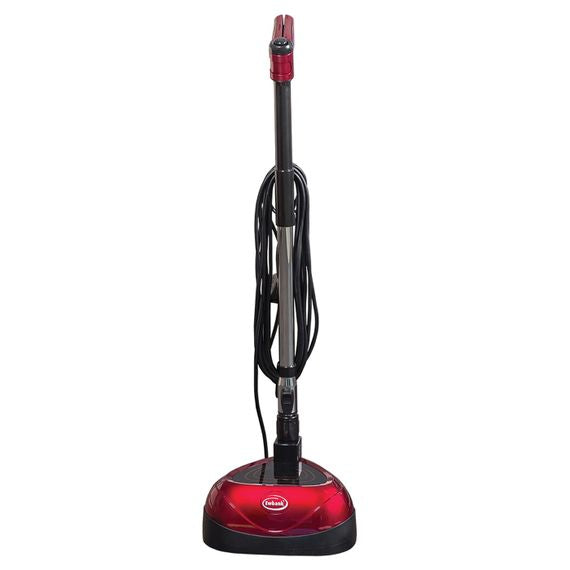 Ewbank EP170 Floor Polisher Multi-use, Cleans, Scrubs and Polishes
Lightweight and powerful, this floor polishing machine works just like a commercial machine, with a telescopic butterfly handle that can be used with two hands, or closed for single handed operation. Effortlessly polish all sealed had floors to a high shine.
Quickly buff floors to bring back to life with microfiber pads. In addition the floor polisher can be used to easily scrub, scour or wash any hard floor with the pads and brushes included.
Best way to clean hard floor. Does not use steam to fry and boil your hardwood floors
Effortlessly polish all sealed hard floors to a high shine
Quickly buff floors to bring back to life with the microfiber pads
In addition, the floor polisher can be used to easily scrub, scour or wash any hard floor with the pads and brushes included
2,200rpm contra-rotating discs deliver excellent performance.suitable for all hard floors, laminate, wood, vinyl, marble and granite
Full range of interchangeable and reusable pads for any cleaning need.telescopic handle with comfort butterfly grip with cable storage