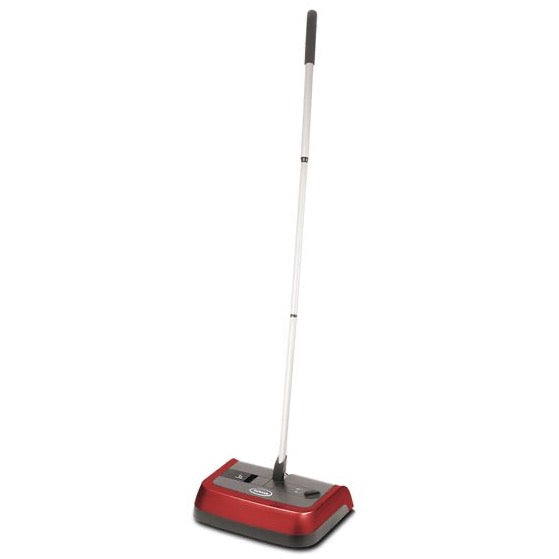 Ewbank 830 Evolution 3 Adjustable Height Floor & Carpet Sweeper
The ewbank 830 evolution 3 manual floor and carpet sweeper is a bag-less and cord-free alternative to the traditional vacuum and cleans hard wood floors and carpets, picking up dust, lint, crumbs, pet hair and other fine particles. This portable carpet sweeper has synthetic bristles that dig up dust and other particles.
The large capacity dustpan makes emptying the dust and particles a breeze. This carpet sweeper includes 2 different height settings making it versatile for any floor you need to clean. The evolution 3 manual floor and carpet sweeper requires no cords or batteries to operate.Cleaning is made convenient with the evolution 3, it even lays flat under furniture to reach those areas that you never thought you could clean.
Transition between hard floor and carpet easily with the adjustable height setting
Emptying the dust pan is as simple as operating the lever on the top of the unit and ensures hygienic dirt disposal
Large 22cm sweeping path and long 105cm handle makes sweeping under furniture easy
Durable, nylon tufted long-life brushes provide excellent pick- up performance
Adjustable brush height settings
Furniture protection bumper
Hygienic topside dust emptying system
High level pick-up on both forward and back strokes
Helix nylon tufted brush