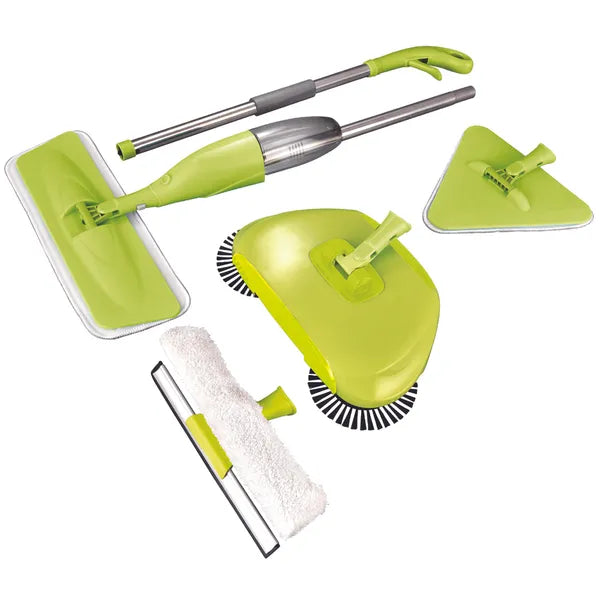 Ewbank 5PK, 5 Piece, All-in-One, Home & Office Care, Spray Mop & Sweeper Set
The complete surface cleaning kit offers the consumer the ability to wash and squeegee clean windows as the spray mop can be used upside down due to the unique liquid pick up tube, so no need to carry additional water.
The consumer can then sweep the hard floor with the rotary sweeper, picking up all the dirt and dust, before either mopping, dusting or polishing with the easy to use spray mop.
Finally, swapping the head from squeegee to sweeper and on to the mop is nothing more than a simple click and just to make sure the consumer can get in to the hard to reach corners, a corner mop head is also included in the 5pk.
Box Contents:
Standard
Universal spray mop body plus handle and trigger with 17.5 fl oz universal tank
Hard floor rotary sweeper
Window cleaning squeegee
Rectangular flat mop / duster
Corner mop / duster
Product Specifications:
Body & Tank Material: ABS
Tank Capacity: 17.5 Fl oz
Assembled Dimension: 50 Inch high
Assembled Weight: 26 Oz
Warranty: 12 months from the date of purchase against product manufacturing defects