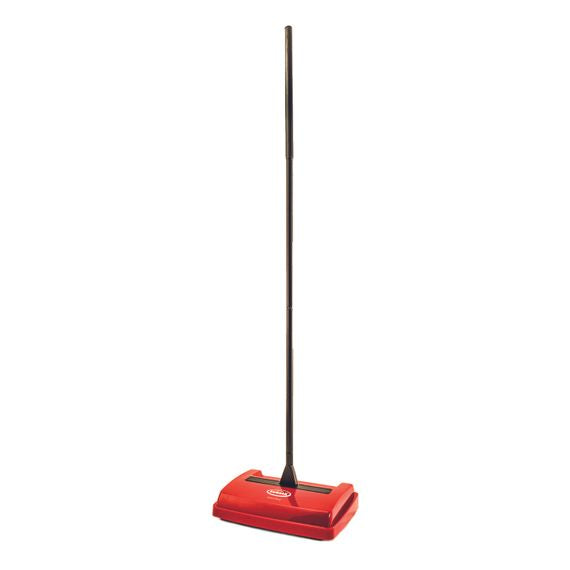 Ewbank 525 SpeedSweep Single Height Carpet Sweeper
Sweeping need be a chore with the speedsweep manual carpet sweeper. 8 inch cleaning path with one height setting.Underside waste emptying. Lightweight, compact, durable and easy to store. Silent, no power required. Lies flat for cleaning under furniture.
No electricity or re-charging required and no electrical cord to unwind. Long coated steel handle for cleaning in awkward corners.
With its 20cm wide sweeping path and high impact body, this lightweight sweeper effortlessly glides across your carpeted floors
The 105cm handle and 7.5cm tall body-case make the speedsweep perfect for reaching under furniture and into areas where larger cleaners cannot
Suitable for quick clean up jobs on carpets all around the house, every home should have a speedsweep
Quick, simple with excellent level of pick-up
High impact body casing
Non-marking rubberized tires
Steel twisted nylon bristle brush
Large capacity collection pans