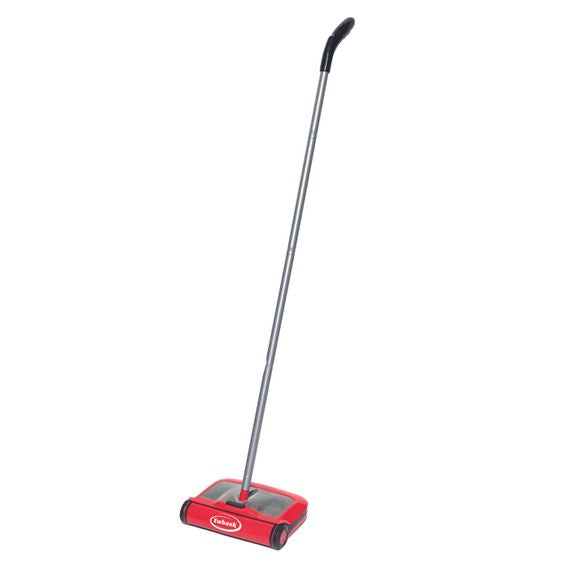 Ewbank 310 Double Action 2-in-1 Hard Floor Sweeper with Microfibre Mop
The Ewbank Hard Floor Sweeper 310 is a one-way floor sweeper which at the same time allows you mop away dust & dirt with the microfiber pad underneath. The pick-up brush is made by rubber blade for maximum cleaning works best on hard floor surfaces. It gives an easy handle to lay flat to clean under furniture with a soft ergonomic handle grip. With just a click you can empty the transparent dust container easily. The microfiber pad is also washable & easy to attach. No electricity needed with a compact and super lightweight design.
The Sweeper combines sweeping and dusting into one simple action to speed up your cleaning and make it more efficient.
Sweeper & duster all-in-one
Rubber blade roller picks up dirt efficiently
Washable microfibre pads
Soft handle grip
Lightweight & compact, weighs only 2.17 lbs
Handle lays flat - easy to reach under furniture
4 ft coated metal handle
One click easy to empty dust container