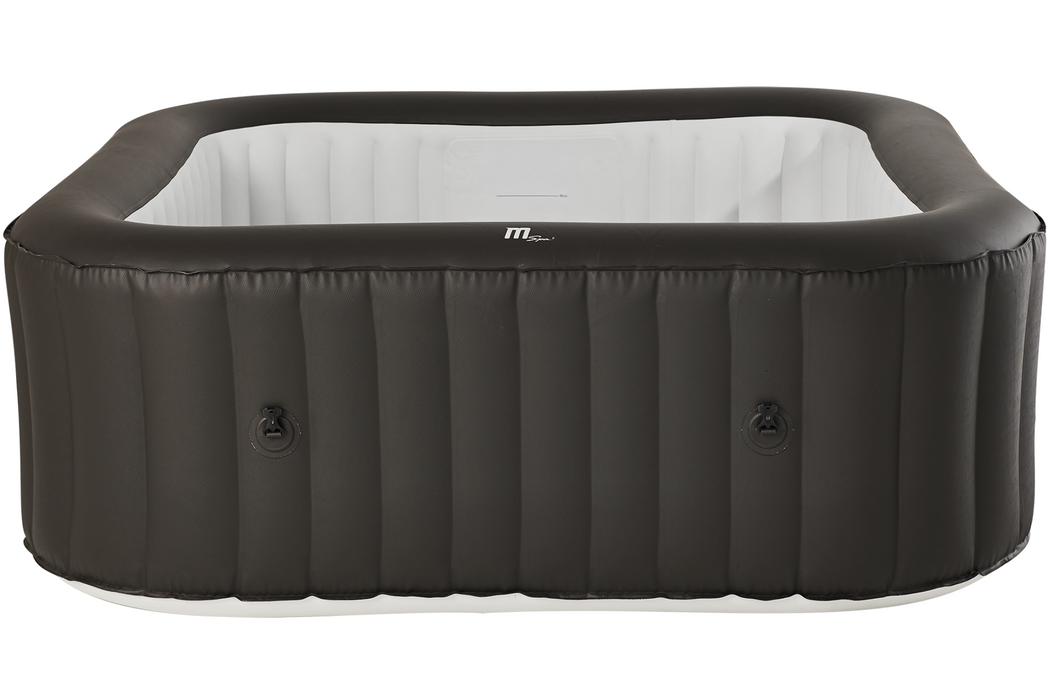 MSPA, VITO, URBAN SERIES, Self-Inflatable Hot Tub & Spa, 132 Air Bubble System, One Piece Quick Setup, Square - 6 Persons
V I T O,  U R B A N   S E R I E S
Our VITO features an elegant and classic design to fit any modern or contemporary space. It's burnt umber exterior and brilliant white interior create a gorgeous contrast. 132 bubbling air jets will make this spa your favorite backyard activity.
VITO, one of the most intelligent inflatable Hot Tub & Spa you can enjoy for 6 persons. All in one piece with convenient wired controller. 132 air jets with 700W Massage Air Blower with all around bubbling design & Smart filtration. Smartest Inflatable SPA, comes with M-One, 5 minutes AUTO-Inflation Technology for AUTO Pressure Detection and AUTO Stop.
Comes with UVC and OZONE, helps chemical free sanitization and keeps the water clean. Quiet heating technology with built in 1350W water heater. Proprietary 360-degree air jet system fills the spa with thousands of bubbles, staggered jets push bubbles into the center of the spa, creating a balanced, all-encompassing body massage.
Luxury inflatable Hot Tub & Spa surrounds your body in a blissful cushion of massaging bubbles. BEST Hot Tub & Spa product from the same company as Aqua Marina Brand for outdoor water sports.
M-One Auto Inflation Technology.
Built-in Heater & Heats up to 104°F
PTC Safe Heating Technology.
Whisper Quiet Technology.
Up to 132 Air Jets Massage System.
Easy Pocket Access.
Energy Saving Timer.
Children Safety Lock.
UVC & Ozone Water Sanitization.
Non-Slip Bottom & Integrated Seat Cushions
Filter Replacement Alarm System.