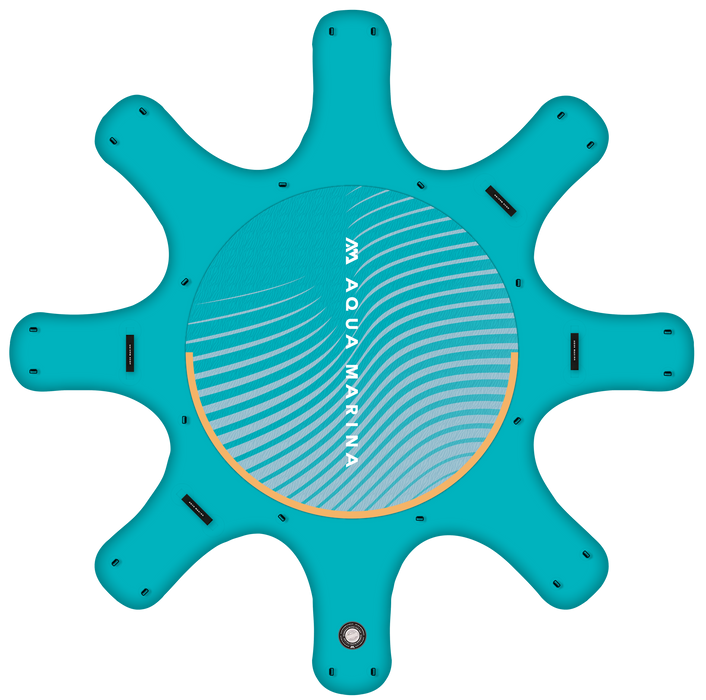 Aqua Marina YOGA DOCK 9'6" Inflatable Dock Fitness SUP (2023)
Y O G A   D O C K,  F I T N E S S   S E R I E S
EXPLORE A WORLD WITH WONDER: Boundless exploration. Aqua Marin's extensive iSUP boards are ready to be your adventure companion. No matter your paddle style, there's a board tailored to your needs. Uncover a world yet to be fully explored from the deepest caves to the most serene oases. Ultra-portable, our iSUPs will accompany you wherever adventure takes palce.
Bring the whole class onto the water with our SUP YOGA DOCK, which can dock up to 8 DHYANA boards for an intimate training season on the water. Get up close and personal with your instructor to follow their movements with ease. Are you ready to try SUP Yoga?
The DHYANA/PEACE/YOGA DOCK are from aqua marina fitness series.