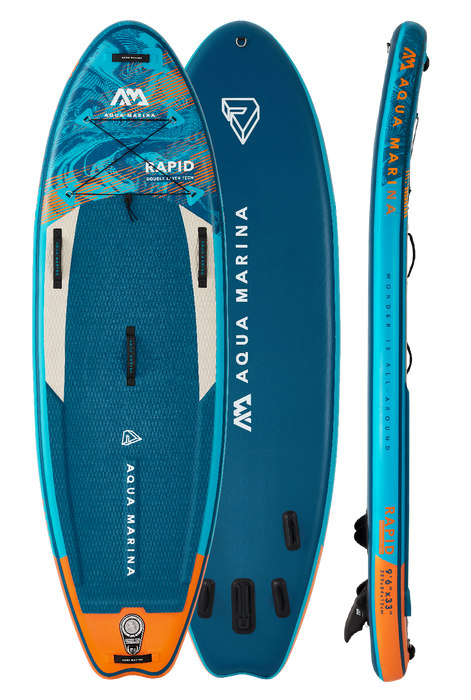 Aqua Marina RAPID 9'6" Inflatable Paddle Board River SUP
R A P I D,  R I V E R   S E R I E S
With glide for beginner paddlers cruising streams and stability for experienced riders challenging boiling whitewater, the RAPID is all about versatility in wild water conditions.
Featuring ample nose and curved rocker line, this robust board excels in extraordinary responsiveness to shoot whitewater rapids or to surf river waves.
The generous volume combined with a width of 33" provides river touring adventurers with ultimate stability. Coming with the bonus ARCH EDGE™ system, RAPID enables riders to focus on river paddling without looking down and prevents their back foot from slipping off when applying tail pressure.
Constructed of Aqua Marina's Double Layer Technology, this board is lightweight to be transported in a smart package without sacrificing its rigidity.
The RAPID is from aqua marina river series.