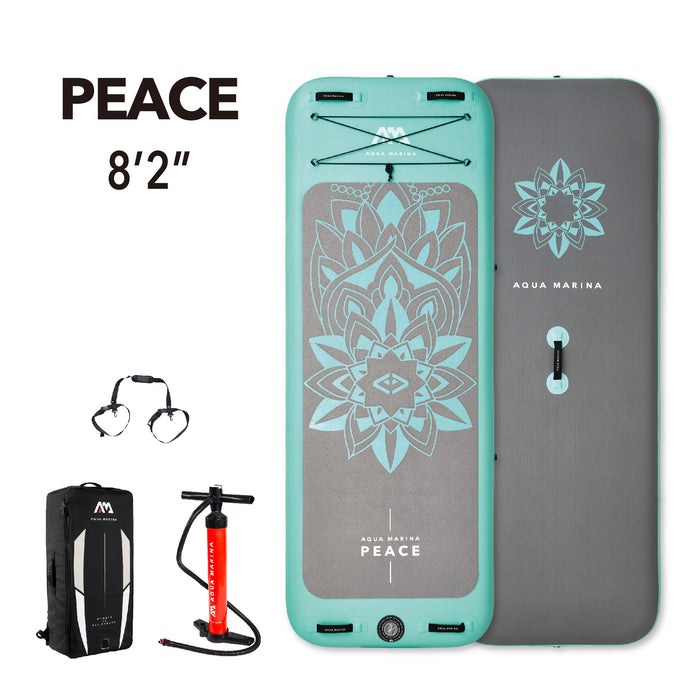 Aqua Marina PEACE 8'2" Inflatable Paddle Board Fitness SUP
P E A C E,  F I T N E S S   S E R I E S
The PEACE aqua mat is the ultimate balancing platform for a full body workout to increase strength, core stability, improved proprioception and coordination. Featuring the rectangular shape with the incredible volume of 340L and the dimension of 8'2" x 35", the PEACE is the board to keep you up and dry during your practice but takes up minimal space.
Extra generous width to stand on.
Perfectly fitted for pools with the compact size.
Full deck of the very soft EVA footpad with crocodile grooving.
Drop-stitch DWF material for great rigidity.
5 Heavy-duty neoprene handles.
2 Added D-rings on rail band and new yoga board strap design for easy transport of both inflated and deflated board.
Double action pump for fast & easy inflation.
The DHYANA/PEACE/YOGA DOCK are from aqua marina fitness series.