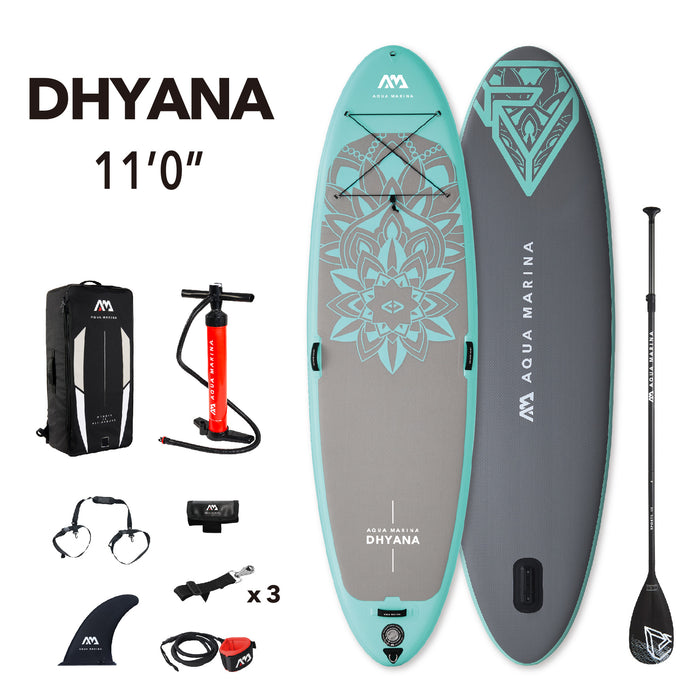 Aqua Marina DHYANA 11'0" Inflatable Paddle Board Fitness SUP
D H Y A N A,  F I T N E S S   S E R I E S
The Dhyana provides everything you need to de-stress and enjoy the peace and tranquility of paddle board yoga. Just take your practice to the water with this moving platform for an intense and exciting way of balance training.
Designed specifically with yoga in mind, it has greater thickness and a wide, stable deck that is complemented with a full EVA deck to create the perfect yoga platform. The optimized outline offers great all-around paddling fun with smooth glide and great stability even for the first timers. Once you have finished your yoga session, it's also a fantastic stand up paddle board that glides effortlessly across the water. So why not bring your next yoga class to the water?
Great for all skill levels and water conditions.
Extra-large dimensions for an uninterrupted workout.
3-Piece adjustable aluminum paddle.
Double action pump for fast & easy inflation and deflation.
The DHYANA/PEACE/YOGA DOCK are from aqua marina fitness series.