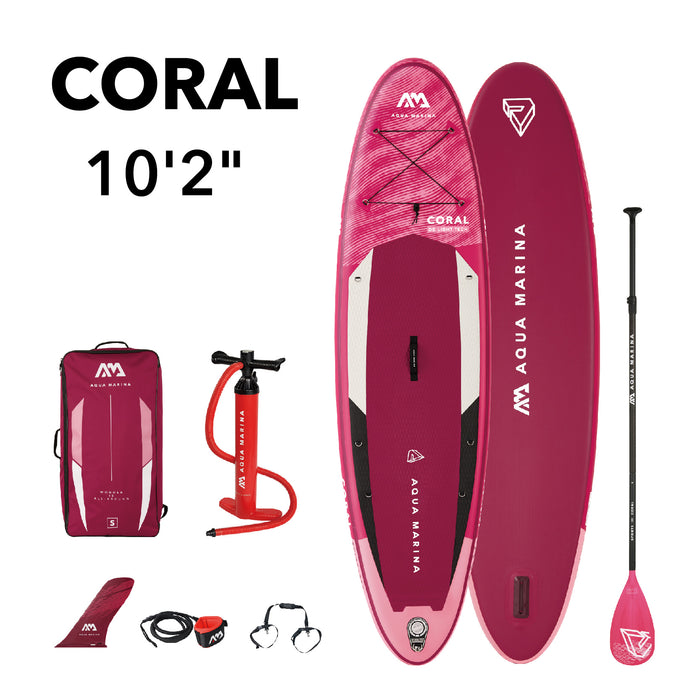 Aqua Marina CORAL 10'2" Inflatable Paddle Board All-Around Advanced SUP
C O R A L,  A L L   A R O U N D   A D V A N C E D   S E R I E S
The welcome CORAL is an all-around board designed for all levels of riders. It delivers a smooth paddling experience with all-around capabilities and performance, perfect for cruising on flat water or easily catching small waves.
CORAL is favored for its unique color design to easily stand out on any beach. By conjoining the Drop Stitch Light Technology with our signature HF Welding Technology, the CORAL is significantly light without compromising on stiffness. With added D-rings on the edge of EVA pad for shoulder strap attachment, carrying this 8.6kg board is effortless.
The CORAL/BEAST/MAGMA/ATLAS are from aqua marina all around advanced series.