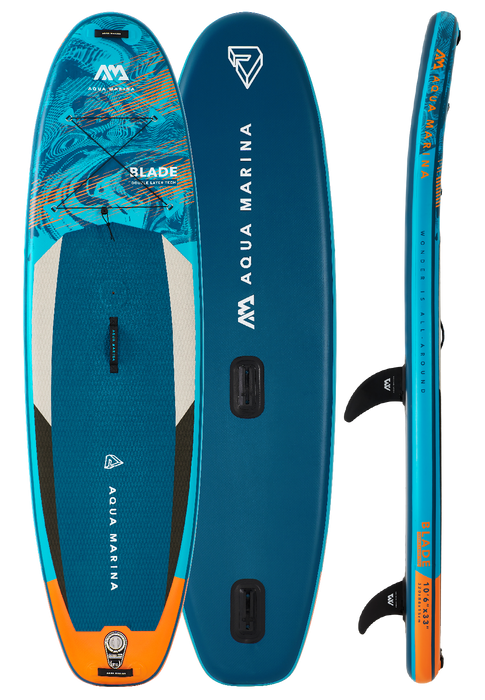 Aqua Marina BLADE 10'6" Inflatable Paddle Board Windsurf SUP
B L A D E,  W I N D S U R F   S E R I E S
Our WindSUP collection is designed to be as practical as possible for all levels of users. No matter if you are windsurfing or stand up paddling, the 'clip and go' system makes it so easy to switch between the different types of experiences the wind and water can offer you.
The BLADE windsurf SUP board caters for all experience levels and performs perfect at both stand up paddle boarding and windsurfing.
Upgraded with a 6" thickness, the BLADE offers two sports in one by providing excellent manoeuvrability and all-around potential. It delivers unlimited fun for those who would like to hold the winds in arms.
The BLADE is from aqua marina windsurf series.