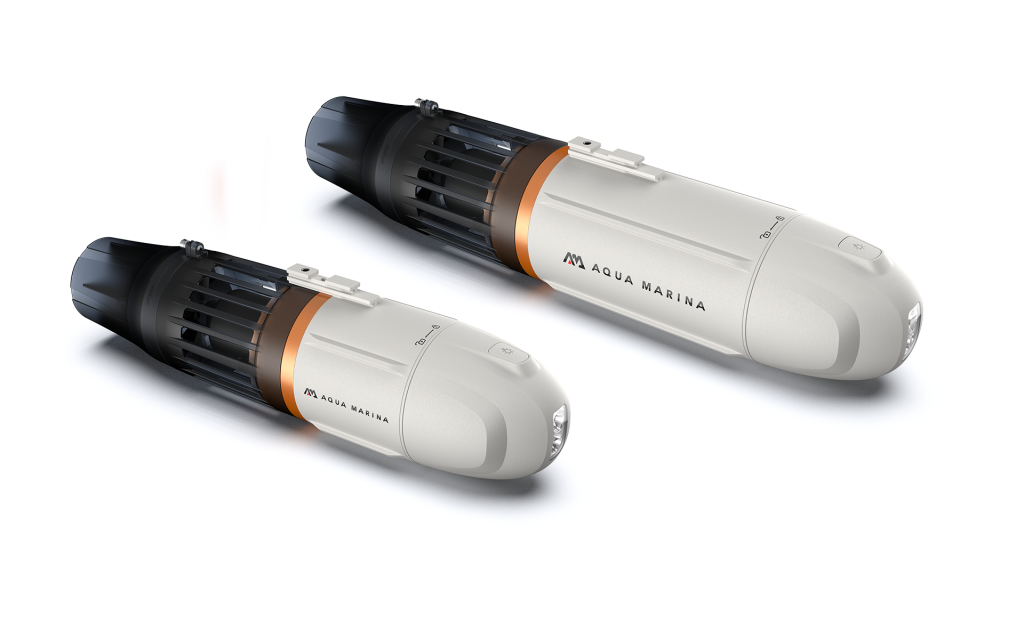 Aqua Marina BLUEDRIVE X PRO Underwater Jet
B L U E D R I V E   X   P R O,  U N D E R W A T E R   J E T
Introducing the new BLUEDRIVE X PRO, our most innovative underwater propulsion system. Highly intelligent and equipped for a multitude of adventures, this all-in-one kit opens the doors to endless possibility in the water. Created for water lovers who want it all. The BLUEDRIVE X PRO is ready to be your SUP, kayaking, swimming, snorkeling, diving and more companion. Reach speeds for up to 7km/h in water with its 3-speed adjustment. Available in two versions, the 97.68Wh BLUEDRIVE X or 195.36Wh BLUEDRIVE X PRO with the PRO offering up to 2 hours of battery life! You name your water activity and the BLUEDRIVE X is ready for action.
MULTI-FUNCTIONAL: Easy switch for overwater and underwater usage conditions.
COMPACT DESIGN: Compact and easy to install and unmount for separate storage.
POV CAMERA MOUNT: Capture all your adventures for easy sharing.
GREAT PORTABILITY: Compact carry bag for easy portability.
HIGH PERFORMANCE PROPELLER: Inovative motor of a maximul of 6.5kgf forward propulsion. 3-speed adjustment taking you from 3km/h to7km/h with ease and safety.
NOSE ILLUMINATING SYSTEM: Light up 3 meters or more for better visibility. Features a 10m depth rating and overheating protection.