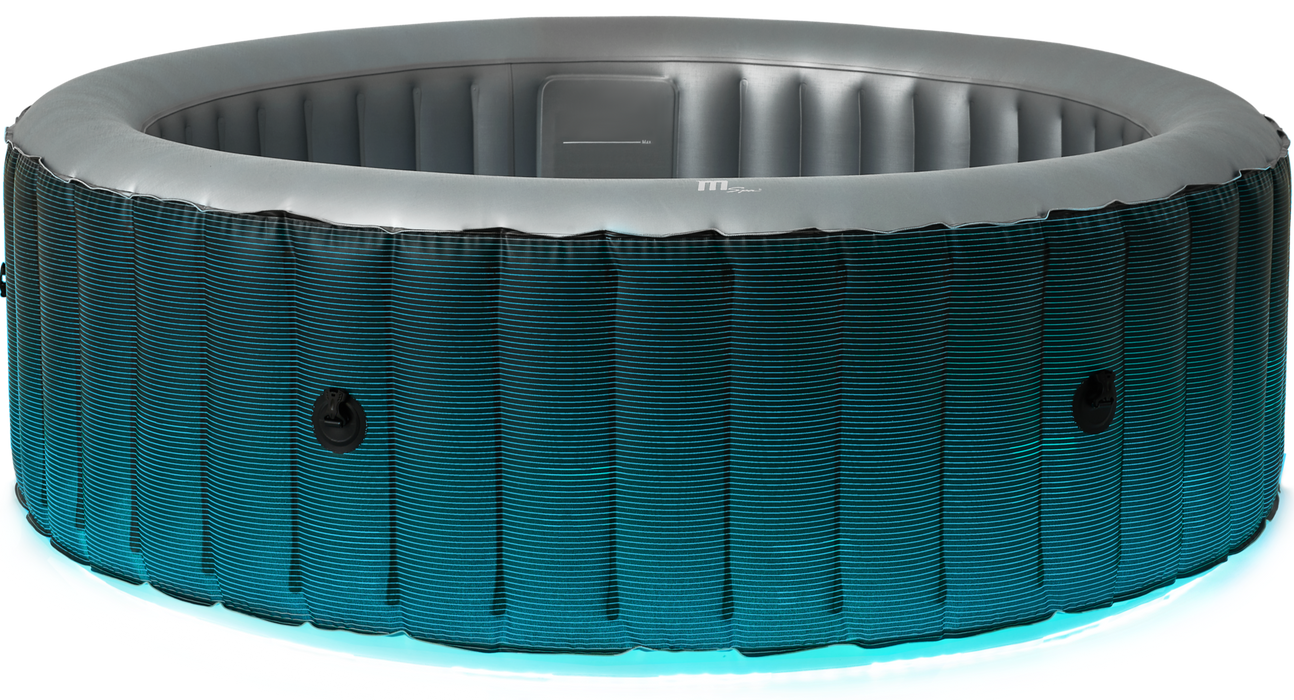 MSPA, STARRY, COMFORT SERIES, Inflatable Hot Tub & Spa, 138 Air Bubble System, LED, One Piece Quick Setup, Round - 6 Persons
S T A R R Y,  C O M F O R T   S E R I E S
The STARRY is a beautiful glowing spa featuring LED lighting. The charcoal grey exterior features transparent accents to let light through. Sure to make shining statement on your evening soaks, enjoy over a hundred bubbling air jets for a night to remember.
STARRY, Intelligent inflatable Hot Tub & Spa with interlaced LED lights, you can enjoy for 6 persons. All in one piece with convenient wired controller. 138 air jets with 700W Massage Air Blower with all around bubbling design & Smart filtration. STARRY comes with Quick Inflation Technology for quick inflation in few minutes.
UVC technology to facilitate chemical free sanitization & keeps the water clean. Quiet heating technology with built in 1350W water heater. Proprietary 360-degree air jet system fills the spa with thousands of bubbles, staggered jets push bubbles into the center of the spa, creating a balanced, all-encompassing body massage.
STARRY from MSPA brings you a luxury treatment with LED lighting. Here you will experience the sense of calm and contentment given by gentle breathe light. The interlaced light and shadow bring unique enjoyment and glamorize your moment. Great Hot Tub & Spa product with most advanced features from the same company as Aqua Marina Brand for outdoor water sports.
Quick Inflation Technology.
Built-in Heater & Heats up to 104°F
PTC Safe Heating Technology.
Whisper Quiet Technology.
Up to 138 Air Jets Massage System.
Interlaced LED lights.
Energy Saving Timer.
Children Safety Lock.
UVC Water Sanitization.
Filter Replacement Alarm System.