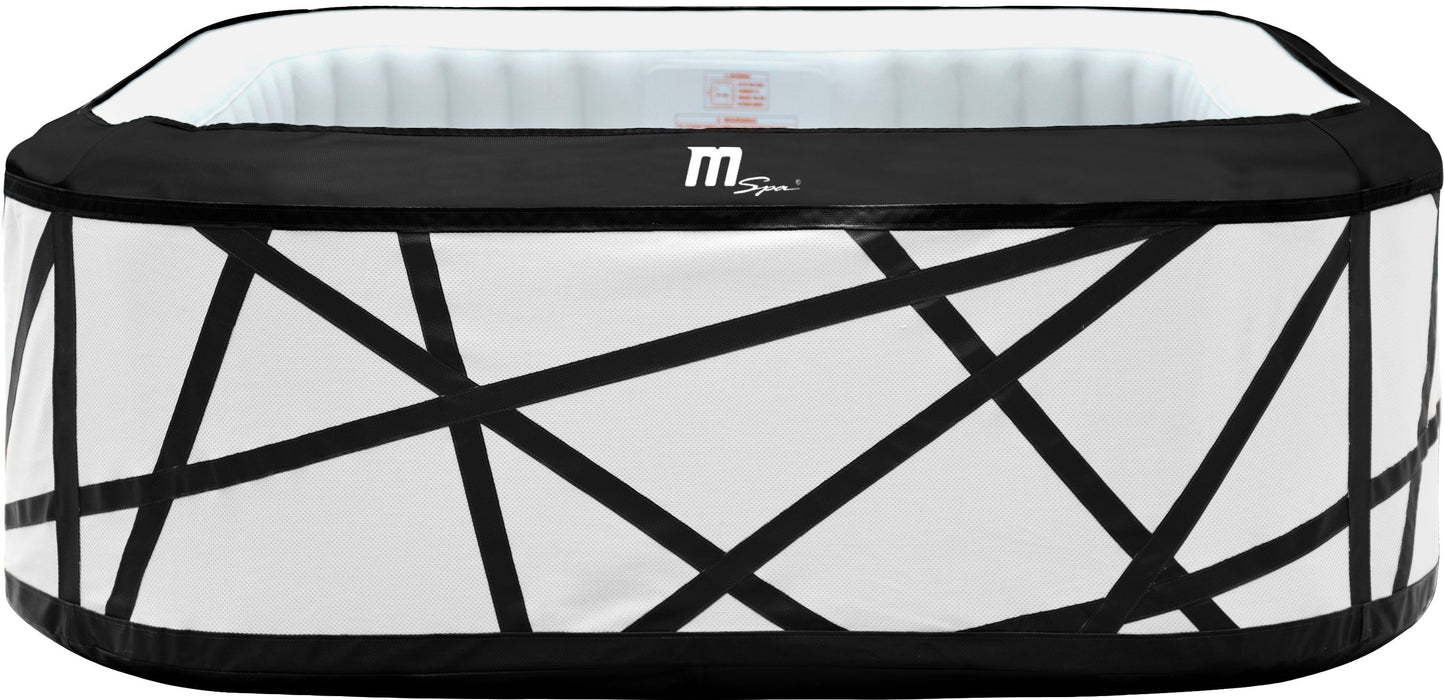 MSPA SOHO, PREMIUM SERIES, Inflatable Hot Tub & Spa, 132 Air Bubble System, One Piece Quick Setup, Square - 6 Persons
S O H O,  P R E M I U M   S E R I E S
SOHO, a PREMIUM, Hot Tub & Spa for 6 persons. All in one piece with convenient wired controller. 132 air jets with 700W Massage Air Blower with all around bubbling design & Smart filtration. Quiet heating technology with built in 1350W water heater. Proprietary 360-degree air jet system fills the spa with thousands of bubbles, staggered jets push bubbles into the center of the spa, creating a balanced, all-encompassing body massage. Inflatable bladder for better heat preservation and rain outflow.
Completely surround your body in a blissful cushion of massaging bubbles in the SOHO cube air bath. The extra-spacious square shape allows you to relax fully immersed and supported in luxury. The variable-speed bubble feature gives you the option of choosing your own bubble intense to work away tension. The mesh fabric with leather trim cover gives a bold and contemporary look!
Mech Fabric with Leather Trim Cover.
Built-in Heater & Heats up to 104°F
PTC Safe Heating Technology.
Whisper Quiet Technology.
Up to 132 Air Jets Massage System.
Energy Saving Timer.
Children Safety Lock.
Plug & Play Technology.
Filter Replacement Alarm System.